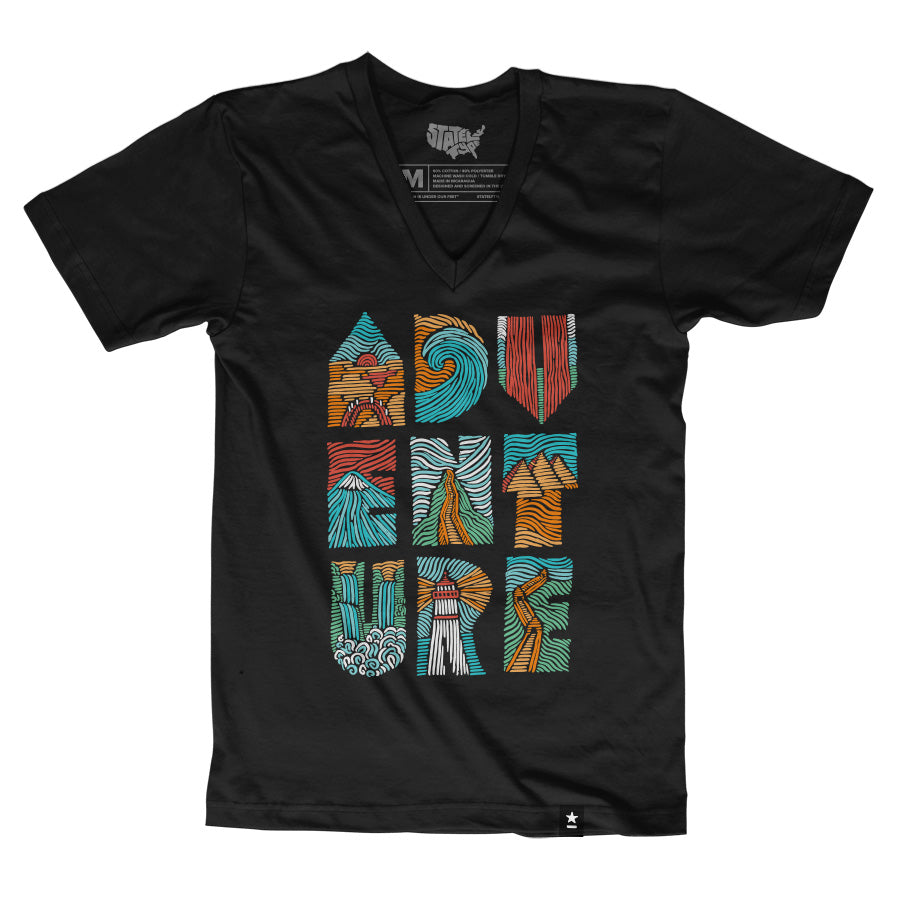 The Stately Type Adventure Woodcut t-shirt, designed in collaboration with Mike and Carly of The Walton Adventure, features the hand-lettered word "Adventure" made up of hand-drawn adventurous destinations from around the world—illustrated in a style inspired by traditional woodcuts—on a black poly/cotton t-shirt. 
This design was created in collaboration with The Walton Adventure during Stately Type Adventure Week 3. To see more of Mike and Carly's adventures, check out The Walton Adventure website, subscribe to The Walton Adventure YouTube Channel, or follow The Walton Adventure on Instagram.
We create a new tee like this every week—follow Stately Type on Instagram if you'd like to play along.
Details
Available as crewneck or v-neck
Unisex style
Cotton/Poly Blend - 60% Polyester / 40% Cotton
Great fit—lightweight, super soft, tight neck, snug sleeves that aren't too short
Designed and screened in the USA