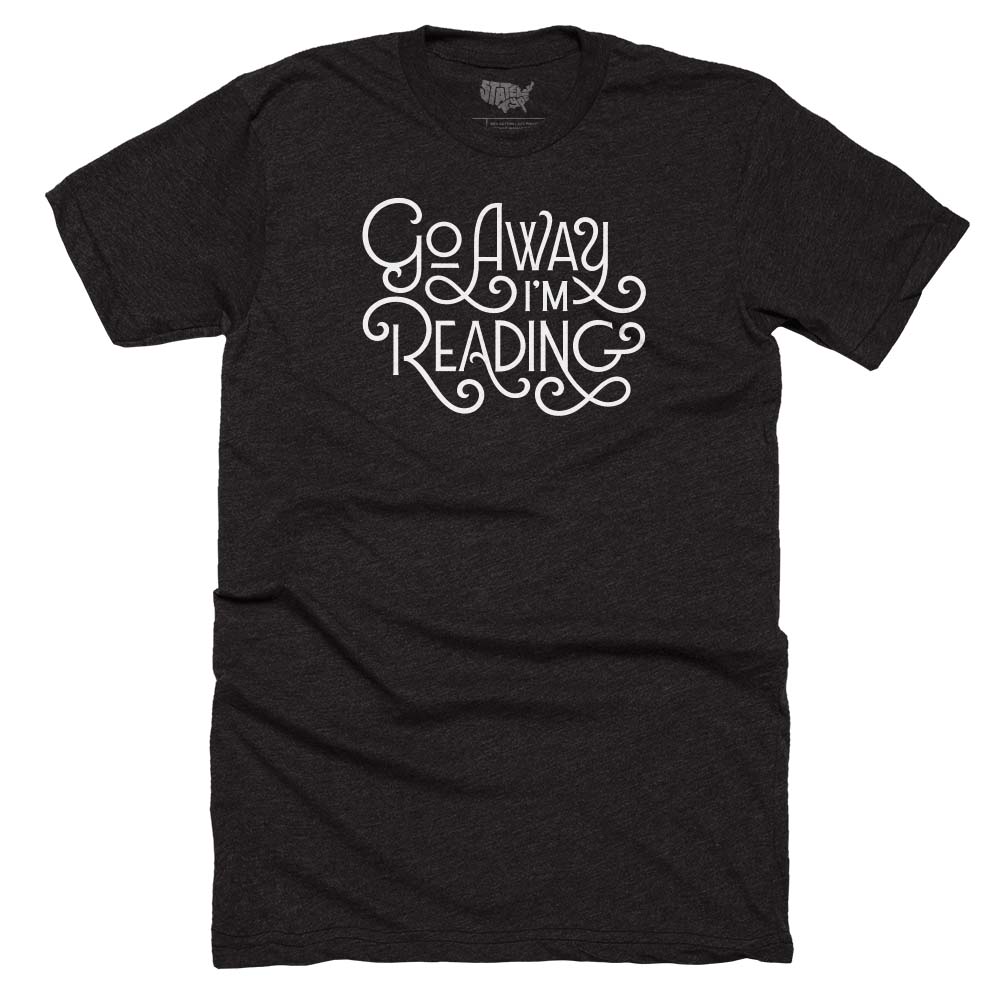 Description

You'll be reading on your cozy, many-pillowed couch—still and nearly hidden from sight in the corner of your living room. With soft sunlight streaming through the windows, you'll turn the page of your novel and smile, unaware of the looming danger. From across the room, the children will come, mistaking the friendly loops and swoops on your extremely soft poly/cotton tee as an invitation to approach.
"What's for lunch?" one will ask. "Don't make that green stuff again" another will say. "Disgusting!" a third will chirp.
Still facing the page, you'll slowly raise your eyes. In that pause, your silence will stoke the children's rage.
"Hey!" the first will bark. "I'm hungry!" the second will say, reminding the third, "We haven't eaten in over an hour!"
One by one, you'll meet their stares, and then direct them down—with a glance—to the writing on your shirt. "Oh!" the children will gasp in unison, all three staring now at the script letters—finally reading the message contained in those friendly loops and swoops. The children's cheeks will flush. "Oh my gosh! We're so sorry," they'll say in harmony, bringing their hands up to their heads and clutching fistfuls of hair. One after another, they'll turn and flee, stifling sobs, and crying "Please forgive us!" as they bolt out the front door, across the street, and on to the neighborhood park at the end of your lane.
You'll watch them go, smile, shake your head, and turn your attention back to page 387.
We create a new item like this every few weeks—follow Stately Type on Instagram if you'd like to play along.
Details
Available in unisex crewneck and unisex v-neck
Cotton/Poly Blend - 60% Polyester / 40% Cotton
Designed and screened in the USA
See our size charts for fit and sizing details