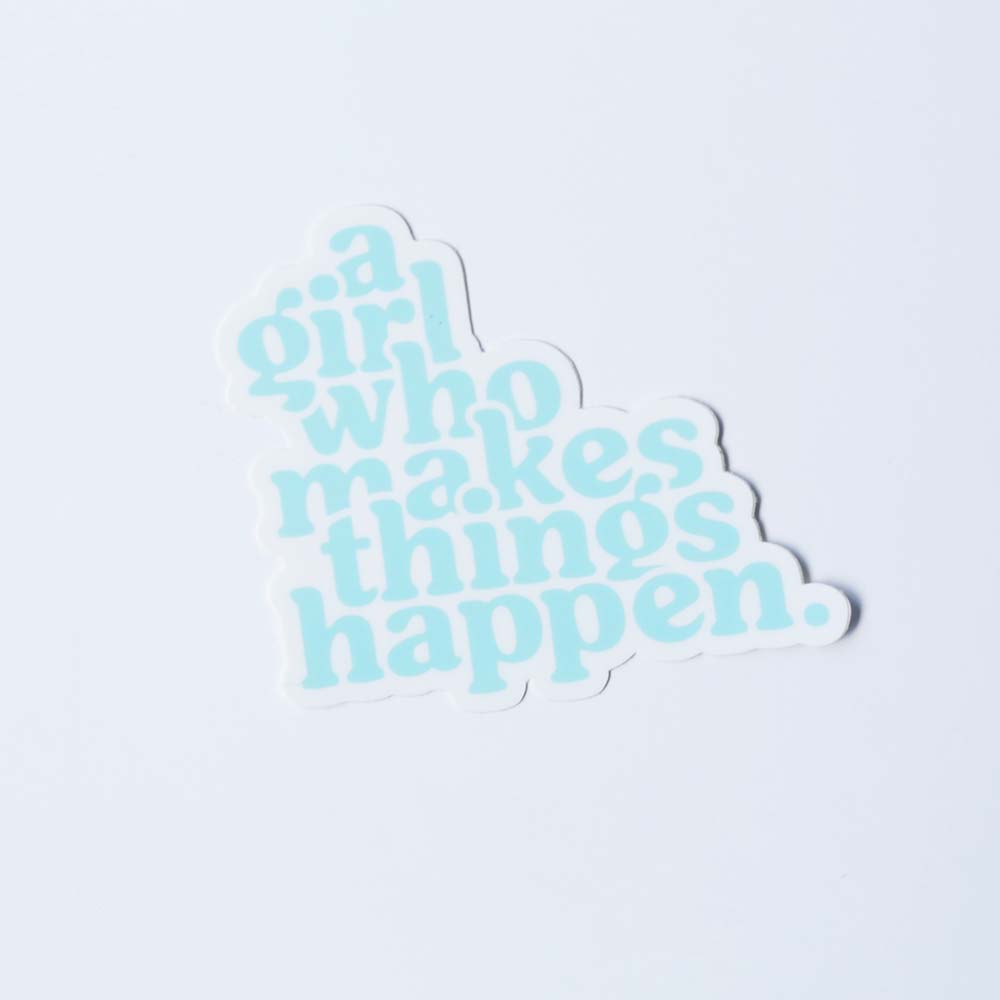 The "A Girl Who Makes Things Happen" sticker was inspired by Olive, our 11 year-old daughter.
Here's the backstory by David Lesué (@statelytype):
11YO Olive (she's my favorite, don't tell the others) really wants an electric bicycle. A friend of hers got one recently and now Olive's obsessed with it. The problem is that the bike costs $350 and she doesn't have $350. She asked me to buy one for her and I said no. She asked for one for her upcoming birthday and I said no.
She thought about it for a bit and decided to earn the money herself. "I'm a girl who makes things happen." I kid you not, she actually said that and my dad-heart skipped a beat.

So a few days ago, she and her sister (10YO Clara, also my favorite, don't tell the others) made a batch of chocolate chip cookies to pair with the snickerdoodles they made the day before, and set up shop in the front yard and started selling cookies to the locals.
After a couple of hours without any sales, they grabbed a wagon and decided to sell door to door. They made $59 in less than an hour!
I have no doubt that this girl who makes things happen will have her $350 bike very soon.
...and to help with that effort, a portion of the sales of this product (after covering our business costs) will be used to:
1. Give Olive a 1:1 match (we'll match every dollar she earns toward her bike)
2. Start an investment account for Olive
3. Donate to a charity of Olive's choosing
We'll post more about these three items in upcoming Instagram posts, so watch @statelytype if you'd like to follow along.
Details
Size: 3 inches wide by 2.6 inches tall

Material: Thick, durable vinyl protects from scratching, rain, and sunlight
Uses: Great for water bottles (dishwasher safe!), notebooks, laptops, and car windows