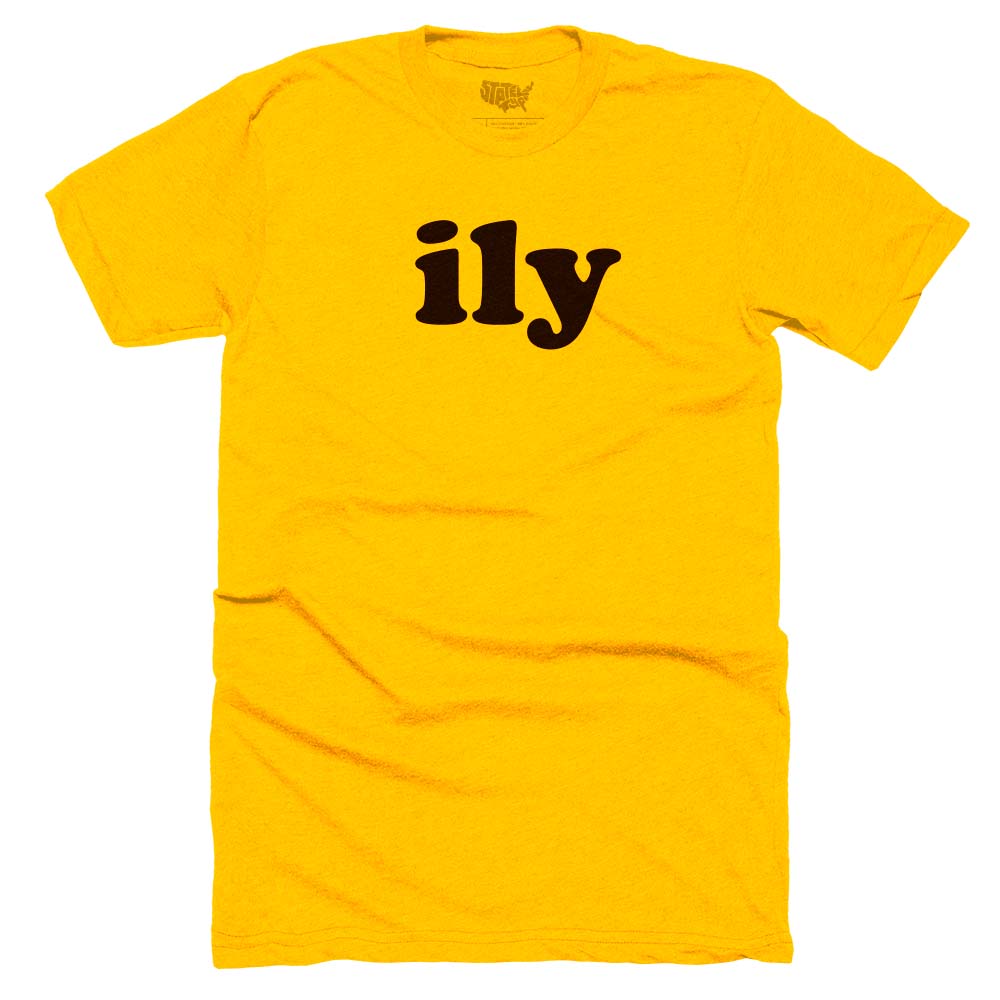 The ily t-shirt features the letters "ily" expressed in chunky, lowercase, 70's-inspired letterforms in black on a yellow gold poly/cotton t-shirt.
Backstory from Stately Type designer / owner, David Lesue:
"My friends! I. LOVE. THIS. DESIGN. I know it's super simple, but I just LOVE it. It actually came about on accident. I was designing something else in Adobe Illustrator and I was editing the word "family" set in Cooper (the yummy, blobby, 70's vibey font you see here). I deleted the "Fam" and stopped for a second before deleting the rest and I saw that big fun, chunky, lowercase "ily" and I just fell in love. An image of a bright yellow tee with a fat, black, lower case "ily" in the center jumped into my head. But what does it mean, you ask? It means ILY (I love you). It means famILY. It means... whatever you want it to mean, really. I don't really care, I'm just all about it. 😍"
We create a new tee like this every week—follow Stately Type on Instagram if you'd like to play along.
Details
Unisex crewneck
Cotton/Poly Blend - 60% Polyester / 40% Cotton
Great fit—lightweight, super soft, tight neck, snug sleeves that aren't too short
Designed and screened in the USA