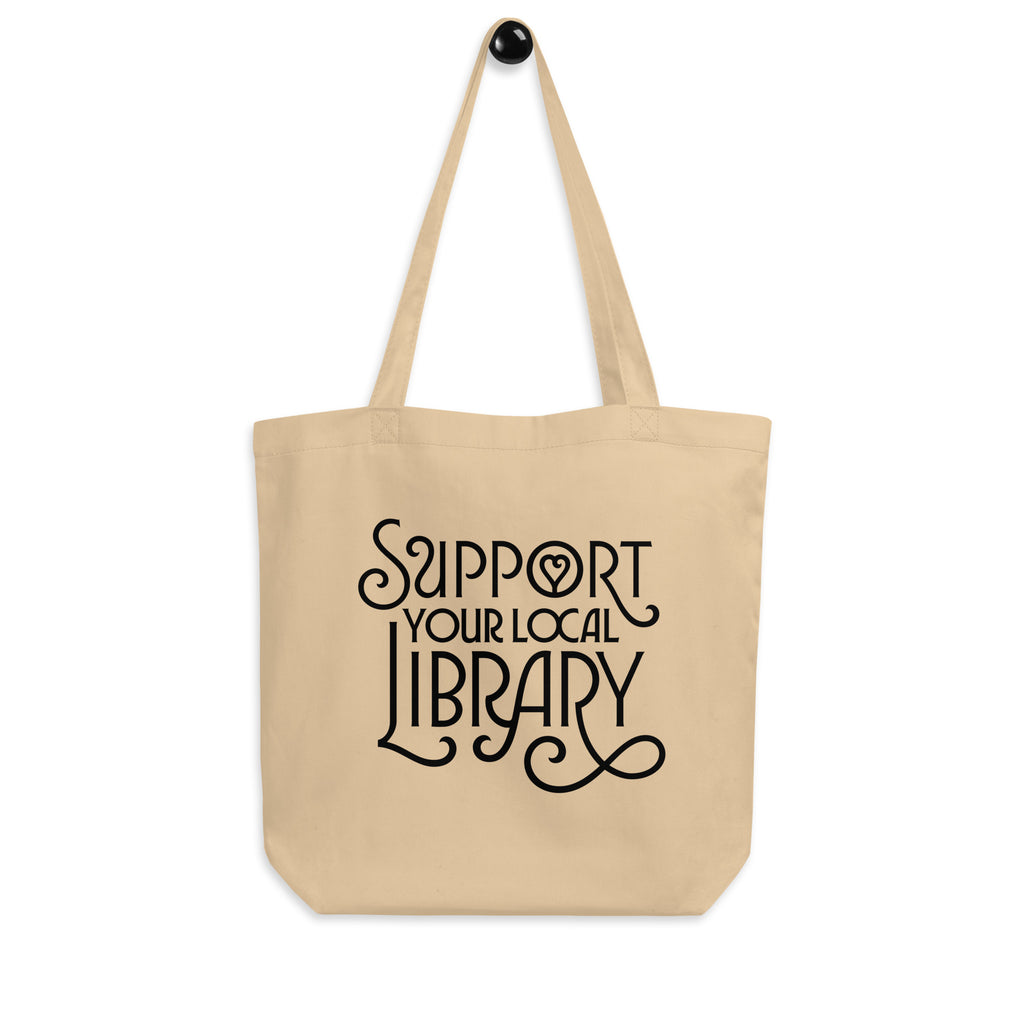 Description
You'll be at the check-out kiosk in your local library one afternoon, scanning books. One of your children will approach—the smallest one, with the hair and the face. "Here's seven more," she'll say, pushing a stack of books up onto the kiosk shelf before wiping her nose with the back of her sleeve. After scanning everything, you'll look at the tumble of tomes before you and sigh. "Aha!" you'll think to yourself, raising your eyebrows as a smile grows across your face. Then, you'll reach down and pull out your 100% certified organic cotton 3/1 twill tote bag, open its ample 16″ × 14 ½″ × 5″ body, and bag each of those books with ease. You'll sling the 1″ wide, 24.5″ long dual straps over your shoulder, grab your kid by the hand—still the smallest one, with the hair and the face—and stride toward the exit with a confident smile. Two nearby library patrons will turn their heads as you pass, notice the elegant script lettering emblazoned on your eco-friendly tote, and then look at each other. "That's a convincing call to action," one will admit. "Yes," the other will say, "One that helps foster education and unity in our community too." They'll look back at you with admiration (and a hint of jealousy?) as you exit the library and step into the glow of the afternoon sun.
Details
• 100% certified organic cotton 3/1 twill
• Fabric weight: 8 oz/yd²
• Dimensions: 16″ × 14 ½″ × 5″
• Weight limit: 30 lbs 
• 1″ wide dual straps, 24.5″ length
• Blank product components sourced from Vietnam

This product is made especially for you as soon as you place an order, which is why it takes us a bit longer to deliver it to you. Making products on demand instead of in bulk helps reduce overproduction, so yay for eliminating waste!