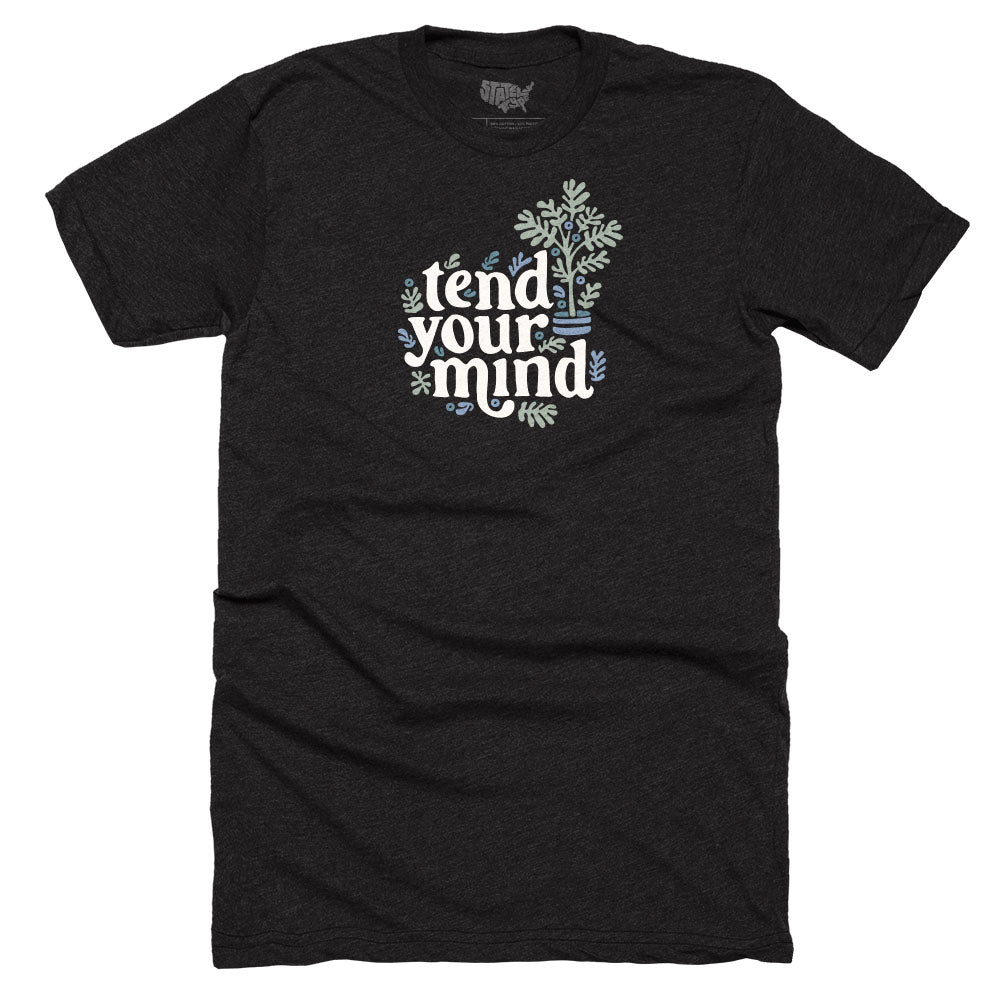 Description

I traveled recently to Thailand with my 18 year old daughter, Inez. We went on a humanitarian service trip with HXP where we built a schoolhouse for a local elementary. Leading up to the trip, my wife (@makervalley) and I told Inez that if she wanted to go, she would need raise the money herself.

Inez suggested that we host a Stately Type themed week featuring her own t-shirt designs (which filled my t-shirt designer dad heart with glee) with the proceeds going toward the cost of her trip. (I emphatically said yes!)

Since Inez and I have both struggled with mental health issues in our lives, and because education, therapy, and self-care habits have helped us both improve our mental health, we thought this would be a great opportunity to design some cool/helpful mental-health tees focused on raising awareness.

This tee is the result of that week—all proceeds from the sale of this t-shirt will go towards paying for Inez's trip to Thailand.
This design features one of our favorite thoughts related to mental health in the hand-lettered phrase "tend your mind." We love the idea that we can tend the mind like a garden, providing it with the elements it needs to thrive. (In my case, this takes the form of a good night's sleep, sunshine, healthy eating, meditation, and yoga.)

The design also features a few simple illustrations representing Inez's plants. Her bedroom is full of plants, which she uses as her personal mental health monitors. She's discovered that whenever her planets are thriving, she is too—when she's feeling present and engaged, she naturally cares for them (watering, providing sunlight, pruning, repotting, etc.). ...and when they aren't thriving, it often means that she's not either—they serve as a helpful nudge for her to re-engage with her self-care habits, seek out friends, and/or ask for help.
We create a new item like this every few weeks—follow Stately Type on Instagram if you'd like to play along.
Details
Available in unisex crewneck and unisex v-neck
Cotton/Poly Blend - 60% Polyester / 40% Cotton
Designed and screened in the USA
See our size charts for fit and sizing details