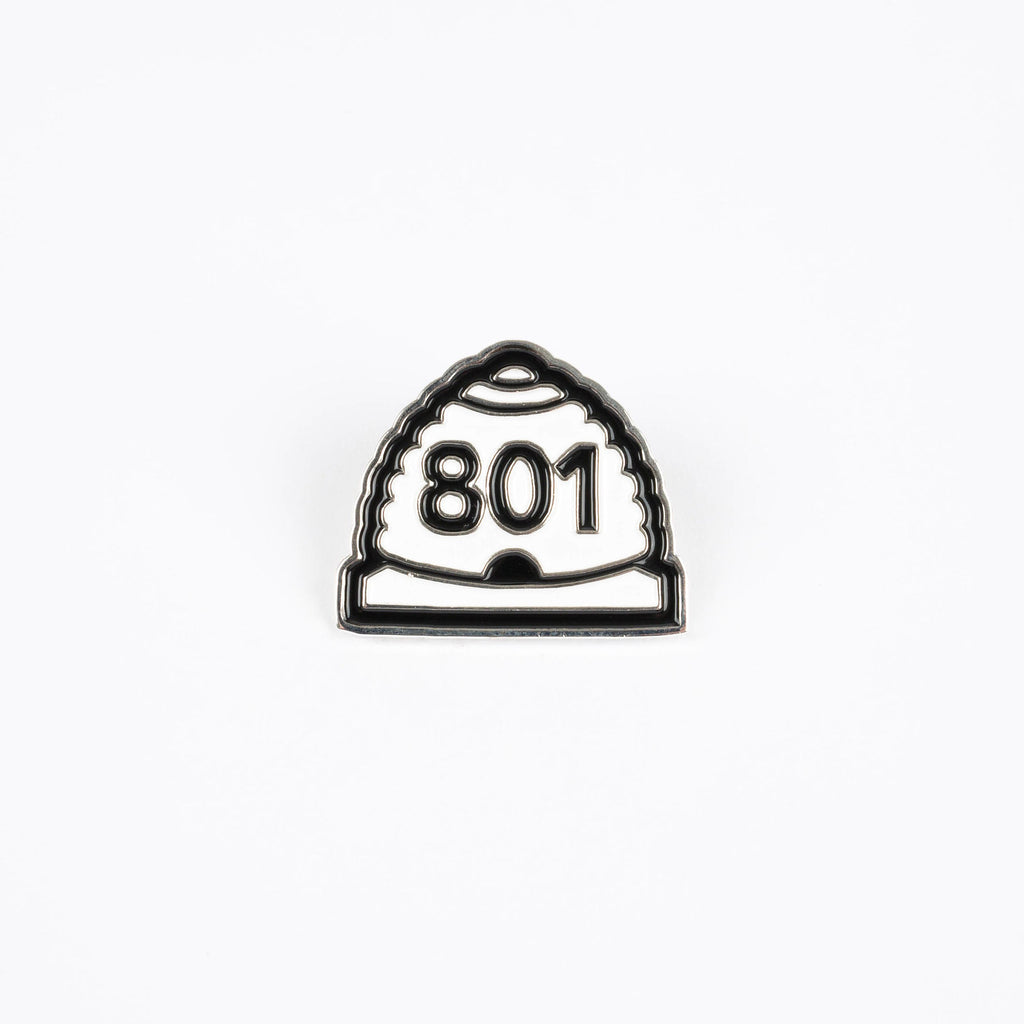 The Stately Type The 801 Enamel Pin features the combination of the iconic white-on-black beehive from the state's highway markers and an 801—Utah's original area code—in the form of an enamel pin.
We create new products like this every week—follow Stately Type on Instagram if you'd like to play along.
Details
This pin measures 1" (h) x 1.25" (w)
Black and white with silver details
Pin will arrive on a backing card in cello wrap.